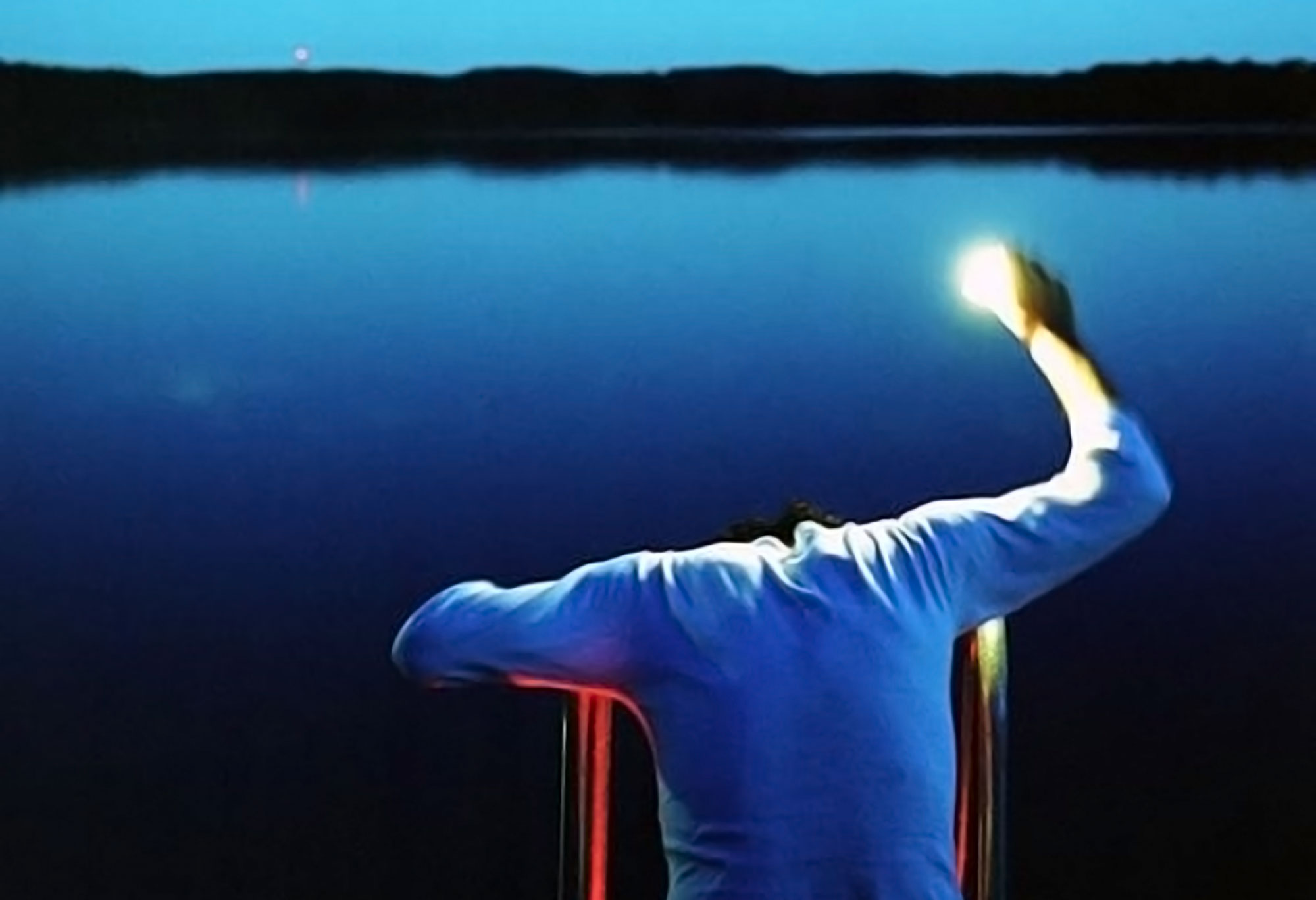 State of things
---
... or the search for the now - a proposal by Harald F. Theiss, art historian | curator
The exhibition project State of Things brings together different yet related observations, for the most part in positions from fine artists working with photography and film, and interprets current events both in and out of our proximity. It thus takes up a certain conceptual orientation and initiative: Europe—as a shared idea under the sign of discovery and exchange, connections and affiliations, present and future. The word connection signifies relationship, community, and coherence. Among other things, Wikipedia writes that the term stands for the union of two objects, where it is irrelevant if both remain the same in their respective properties or if they become a new substance altogether with altered properties.
This exhibition project lends itself to the city of Chemnitz as the future European Capital of Culture, serving as a preview of the Cultural Year 2025. In increasingly unsettled times, it asks about the current state of affairs and the now; once again, it not only allows attention to be paid to community(ies), but also articulates the search for revitalization and perspective after the most recent period of generalized social and cultural standstill. In the (s)election of artistic positions, the question is also raised of a political and socially relevant turn towards the photographic medium. An attempt is also made here to discuss and update the medium's extended relationship to reality brought on by its borderless and universal comprehensibility: where does reality end, and where does the (staged) interpretation begin?
At the site of the exhibition, connections and fusions with other forms of artistic expression consciously take shape. They reflect not only the conditions of the medium but expand it into geographies of visual metaphors and context(s). Associative links mark out new spaces for action that lead to (critical) interrelations between the public, society, and mediation. As well, exhibition spaces are an indispensable platform for exchange and involvement from many actors, thus they are not least significant as a contribution that goes beyond cultural life. For the public, they open up a participatory space where the everyday passage of time is interrupted and familiarity is questioned using other forms of communication; here, new connections also become visible.
Are previously established and contractually stipulated ties presently dissolving? Are unprecedented alliances emerging after this social, civic, and economic standstill, that point to something along the lines of 'Nothing remains what it seems', producing new relations—in altered manifestations, moods, and perceptions—for a world that has become fragile? The philosopher and sociologist Jürgen Habermas expressed in an interview: 'There has never been so much knowledge about our unknowing and about the compulsion to act under uncertainty.'* Is it necessary, then, to rethink a dialectic of enlightenment; more freedom and equality instead of border-strengthening initiatives? Are greater regional tendencies already recognizable that imply—to take up the controversial thoughts of essayist Robert Menasse—that in the future there will be no nations, but only regions? What of his proposal of a network of regions for Europe, in which greater human—not national—decisions are emphasized?**
This exhibition project does not seek traditional European representations, but instead uses artistic means and individual reflections to try to understand the present, which appears more than ever detached from national identities and affiliations. State of Things is suitable as a thought or even a motif for social and civic renewal. Changes of perspective are negotiated between dialogue and food for thought. In a fragile present, the project thus provides a discursive platform for diverse views and encounters. The exhibition is an attempt to search for other images and emotions in the now, beyond the mass media with their daily repetitive and increasingly ineffective flood of images. Through conceptual and not only photographic positions, familiar (visual) boundaries are abolished in order to approach an alternative conception of things. At the edges of that which is documentary, new alliances can be observed in the present. As a sort of protocol, variations on the narrative are made visible, and the exhibited works become vehicles for speculation, allowing free space for associations, outlooks, and meanings in the (new) reality...
* Frankfurter Rundschau, 10.04.2020. ** Tagesspiegel, 13.10.2017.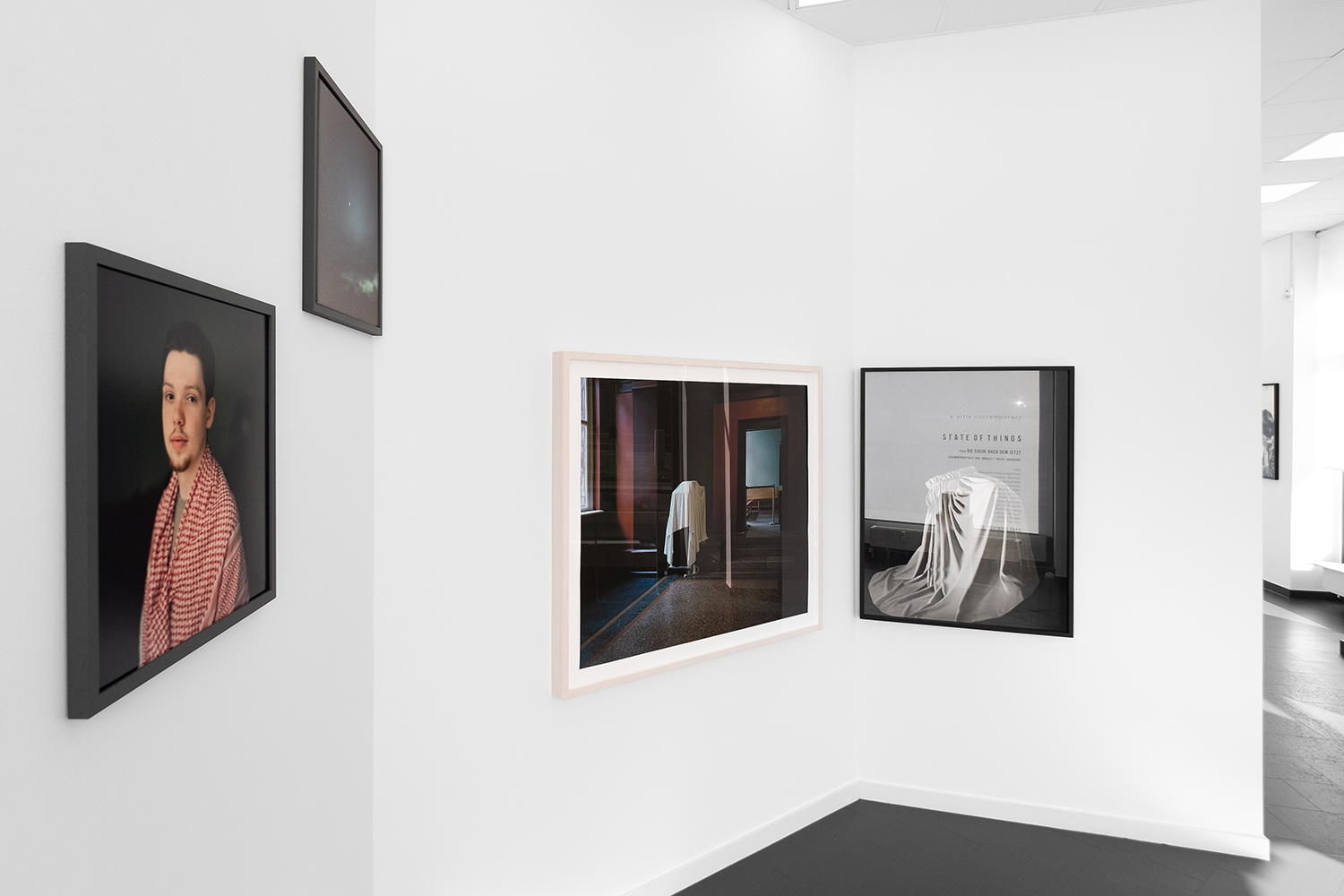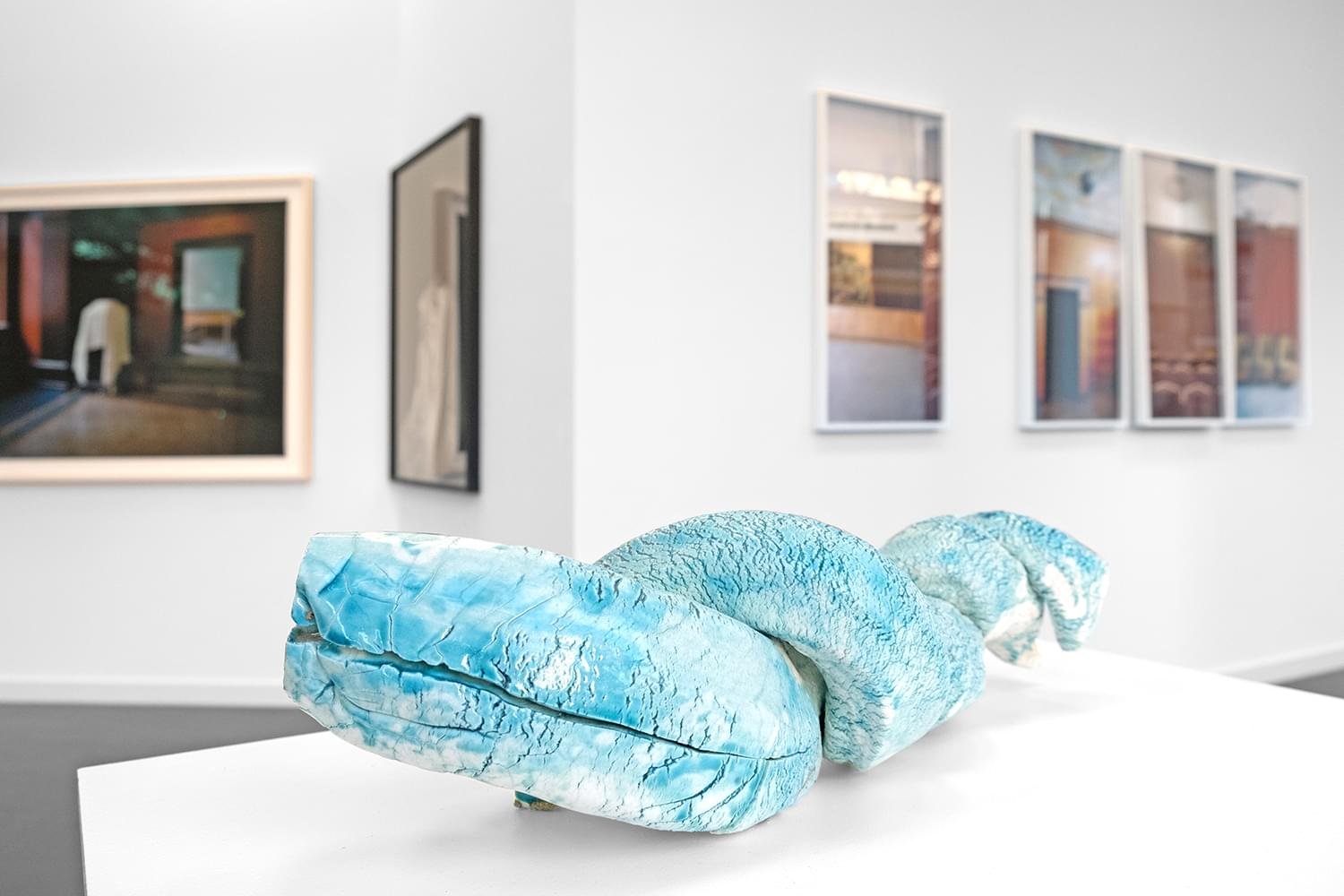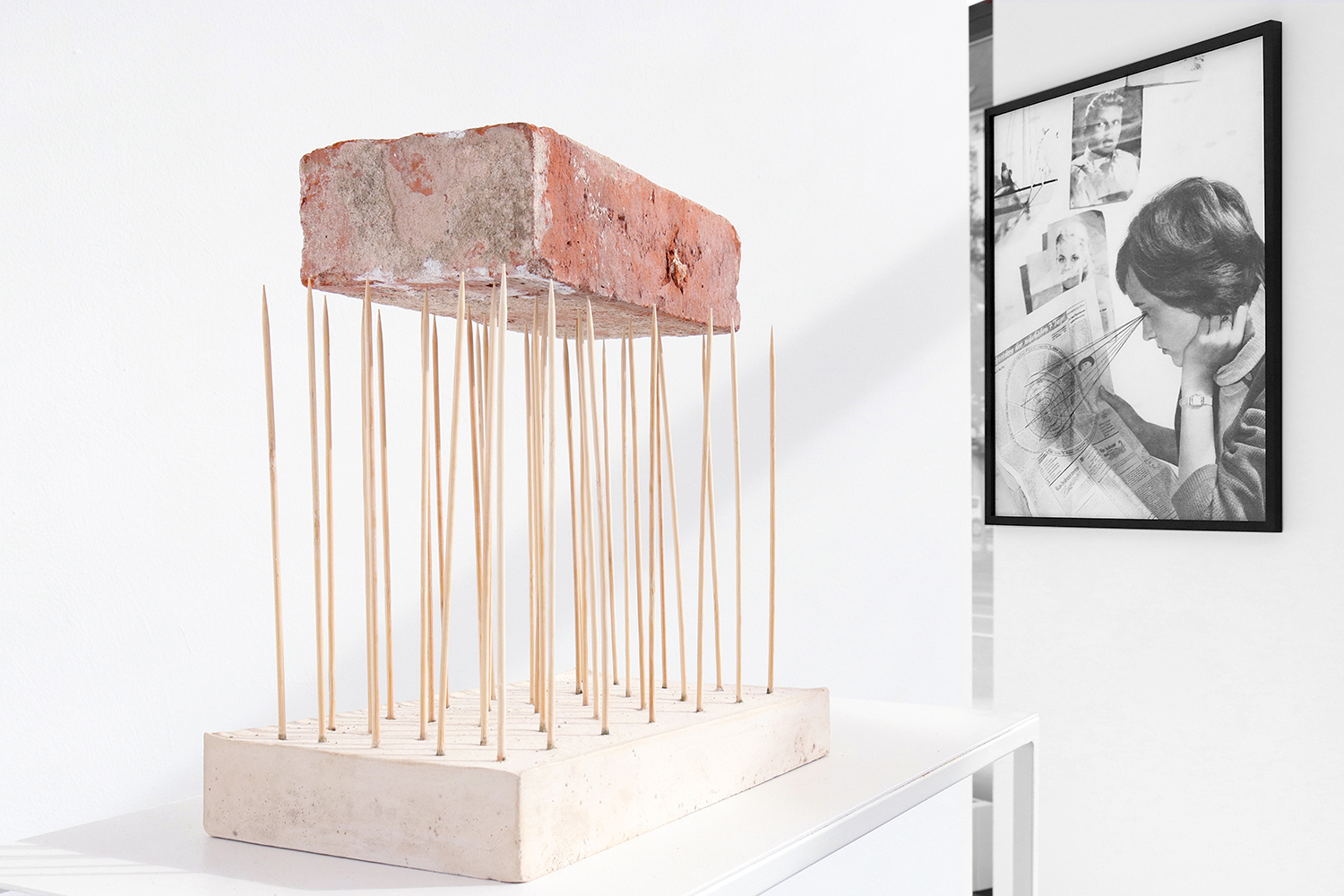 ABSENCE, 2019
OIL PAINT ON PIGMENT PRINT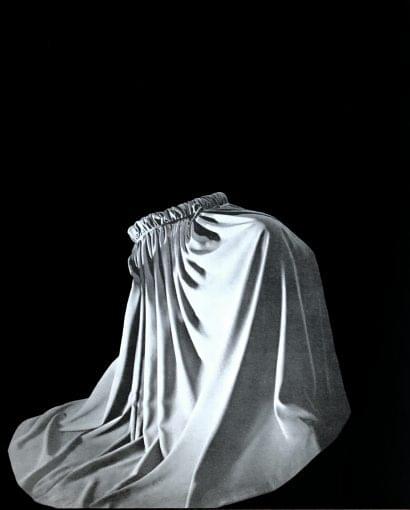 GRIECHENLAND (BILD 244-138, THEODOR SCHEERER), 2019
ARCHIVAL PIGMENT PRINT
48 X 36 CM - FRAMED
EDITION 5 + 2 AP
RUMÄNIEN (N 1603 BILD-017, HORST GRUND, 1941, 2019/21
ARCHIVAL PIGMENT PRINT

48 X 36 CM - FRAMED

EDITION 5 + 2 AP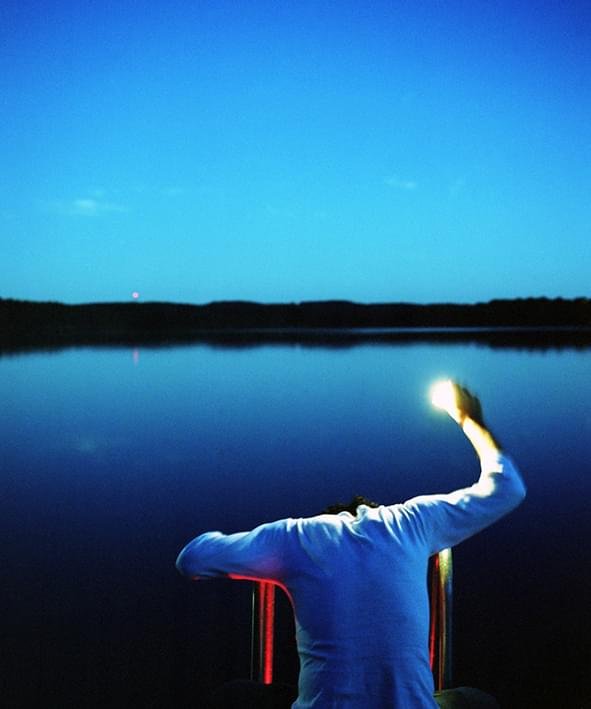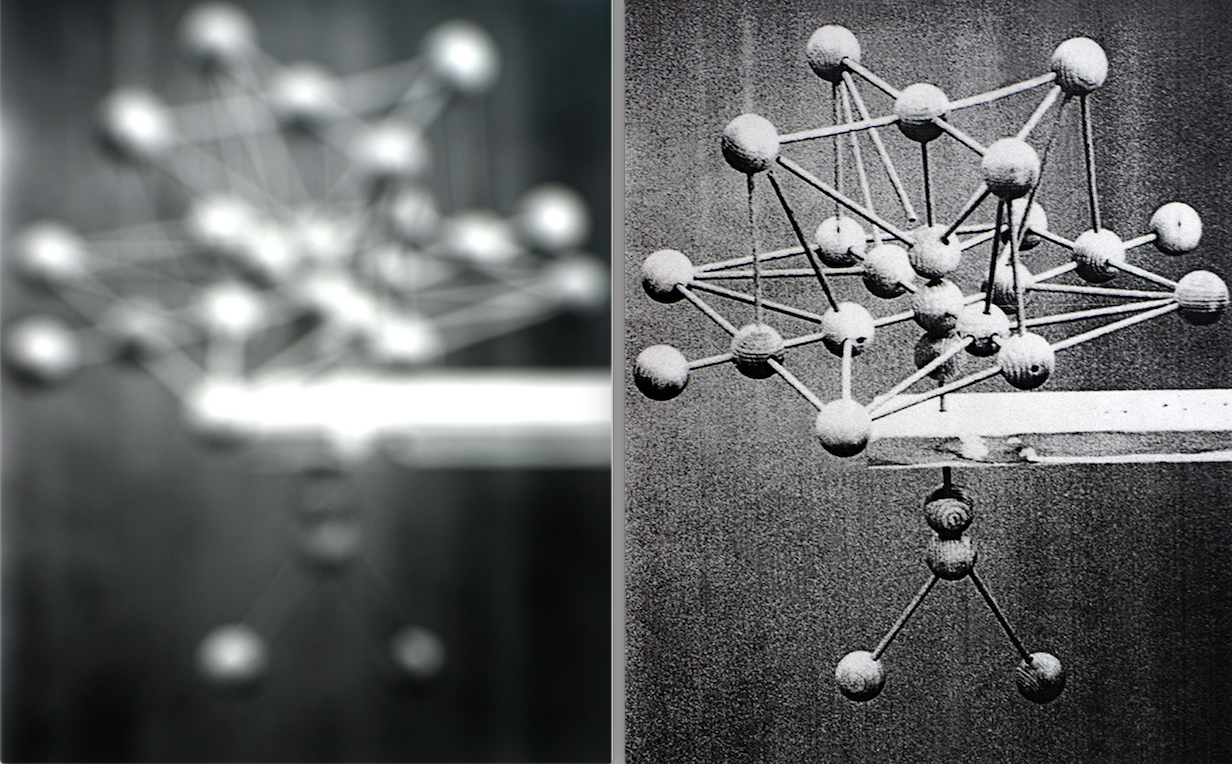 LIA DARJES
How could it come to pass that non-believers or Christians might become enthusiastic about a religion, whose language and semantics they often do not understand, and whose traditional rites at first glance have little in common with their own cultural-historical origins? Lia Darjes pursued this question, taking as her theme common ways of seeing Islam, between fascination and fear, in western-orientated societies. Through a photographic dialogue, a different perspective is added to the general point of view, possibly creating a proximity to strangeness. At the same time, it opens the discourse on variations of viewing and being informed by images.
KONVERTIEREN, 2014
ARCHIVAL PIGMENT PRINT
EACH 50 X 50 CM - FRAMED
Lia Darjes was born in 1984 in Berlin. She studied with Ute Mahler at the HAW in Hamburg and then in the master class of Ute Mahler and Ingo Taubhorn at the Ostkreuzschule für Fotografie in Berlin. She has worked as a freelance photographer since 2011 and has received several awards for her fine art photography. Her work has been exhibited in Germany, France, Canada, Russia, and Switzerland and published in national and international media, such as Le Monde and CNN. She has received various grants and prizes, including as an emerging talent as part of the Art Prize of the Lotto Foundation Brandenburg. Since 2018, she has been teaching at the Ostkreuzschule für Fotografie in Berlin. Lia Darjes lives and works in Berlin.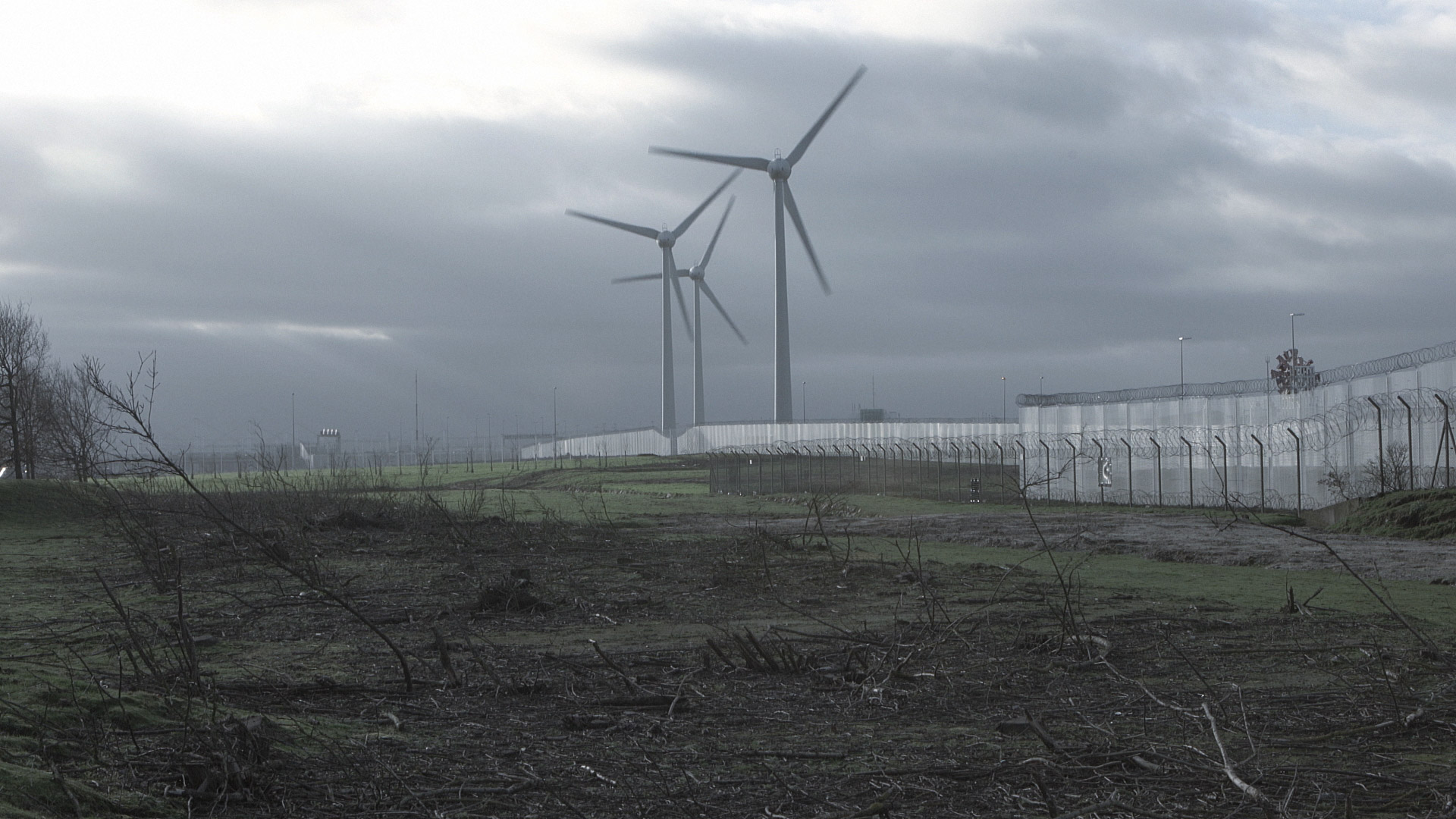 CLAUDIO GOBBI
Claudio Gobbi's long-term projects explore European history, collective memory, and cultural borders. In Persistence, the theatre is seen as an unchanging place, everywhere with the same identity-forming and border-spanning function. Through the images of these spaces, a different cartography of cultural places emerges, detached from nations, that is shared by all countries and that connects them together. It shows old Europe, which proves nevertheless ready for new borderless developments and expansions. Under changing socio-political situations, further meanings are added to the theatre halls, which simultaneously reflect on past, present, and future cultural life and its perspectives.
RIGA, LATVIA, 2008, NEW THEATRE #1
FINE ART PIGMENT PRINT
96 X 48 CM- GERAHMT
VANADZOR, ARMENIA, 2008, MOVIE THEATRE LORI #1
FINE ART PIGMENT PRINT
96 X 48 CM- GERAHMT
SOFIA, BULGARIA, 2007, THEATRE SOFIA #1
FINE ART PIGMENT PRINT

96 X 48 CM- GERAHMT
BERLIN, GERMANY, 2004, VOLKSBÜHNE #3
FINE ART PIGMENT PRINT
96 X 48 CM- GERAHMT
Claudio Gobbi was born in 1971 in Ancona, Italy. He studied political science in Rome and photography in Milan. His photographic work has been shown in international exhibitions, he has received several renowned prizes, and he was an Artist in Residence at the Cité Internationale des Arts in Paris. With his photographs, he seeks to probe the limits of photography as a medium. His monograph on Armenian churches (Hatje Cantz Verlag) was nominated for the 2016 Book Prize of the Börsenverein des Deutschen Buchhandels. Claudio Gobbi lives and works in Berlin.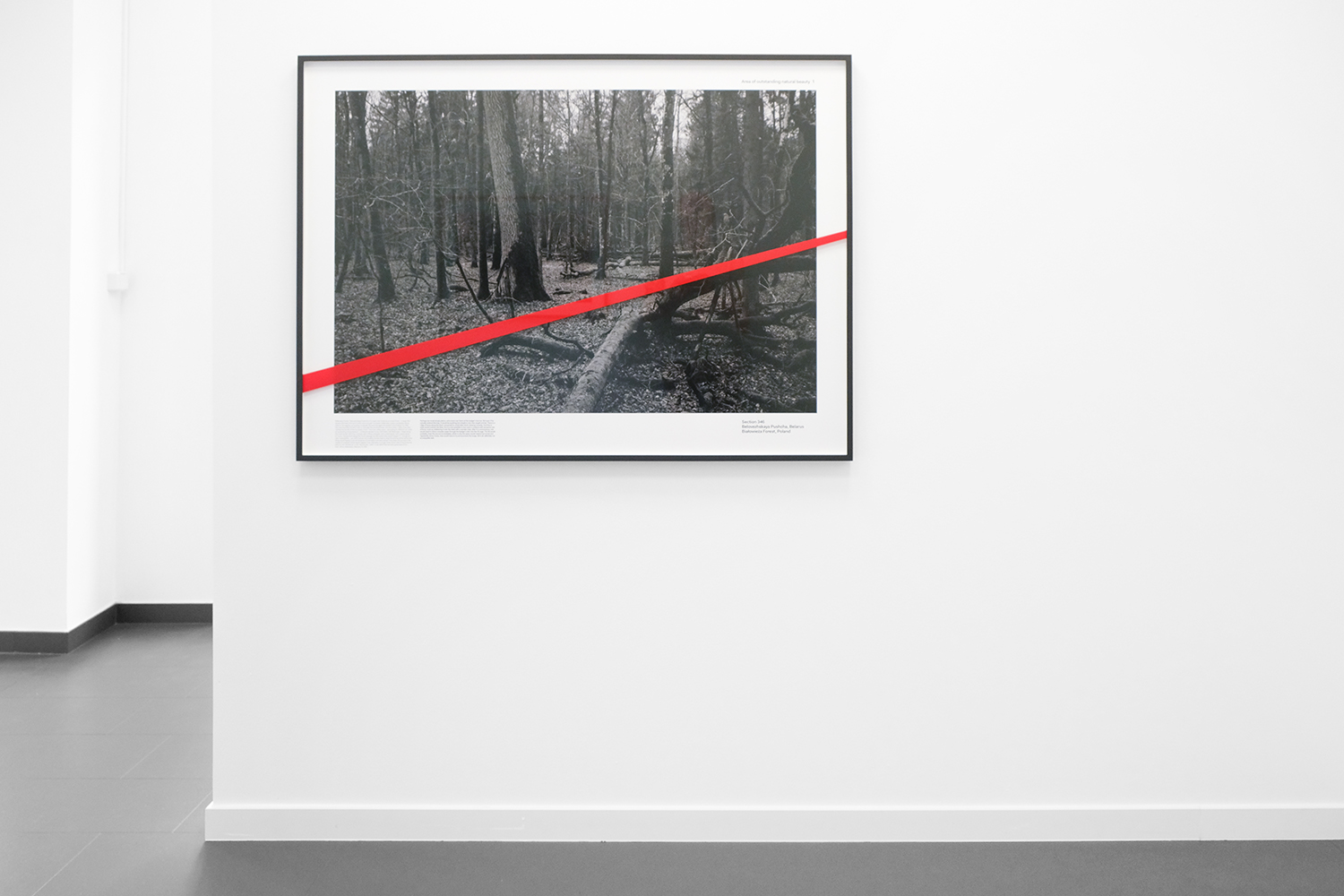 ILONA KÁLNOKY
In her mixed sculptures, the plastic artist Ilona Kálnoky thematises and translates twists, links and new connections; sometimes upon completion she leaves behind only a photographic image. Often using raw materials obtained from the hardware store, she sets processes in motion that are not always controllable and not infrequently remain in an unfinished state. In her choice of materials and linked artistic examination and deformation of them, the view of things and thus the awareness of social conditions changes, all without renouncing the potential for further development.
FIGUR 10, 2016
HEBEN-TRAGEN-RUHEN
PLASTER, WOOD, BRICK
CA. 25 X 15 X 30 CM
FIGUR 1, 2014
CERAMICS
47 X 16 X 9,5 CM
QUETSCHEN-QUELLEN-PLATZEN, 2014
CEMENT BALLOON
20 X 20 X 21 CM
Ilona Kálnoky was born in 1968 in Styria, Austria. After her studies at the Fachhochschule für Keramik, she studied at the weissensee academy of art with Karin Sander and Bernd Wilde. She has exhibited at the Kunstkammer of the Georg Kolbe Museum, Galerie Heike Curtze Vienna, Landesgalerie Salzburg, Galerie Nord, Galerie Nosbaum Reding, Haus am Lützowplatz and galerie weisser elefant in Berlin. She is co-founder of the UM Festival for contemporary art, music, and literature. Ilona Kálnoky teaches at the HNE Eberswalde and lives in Berlin.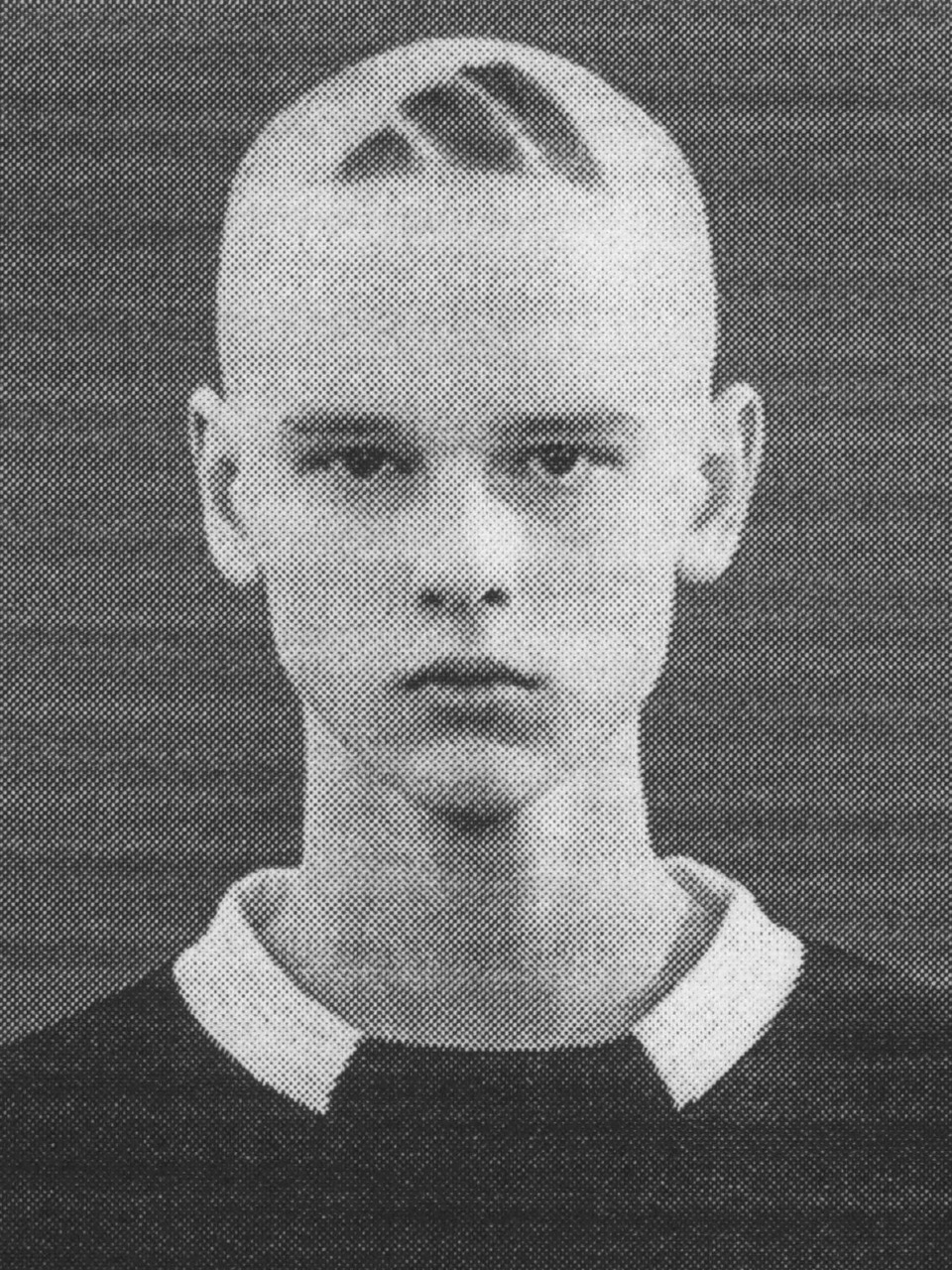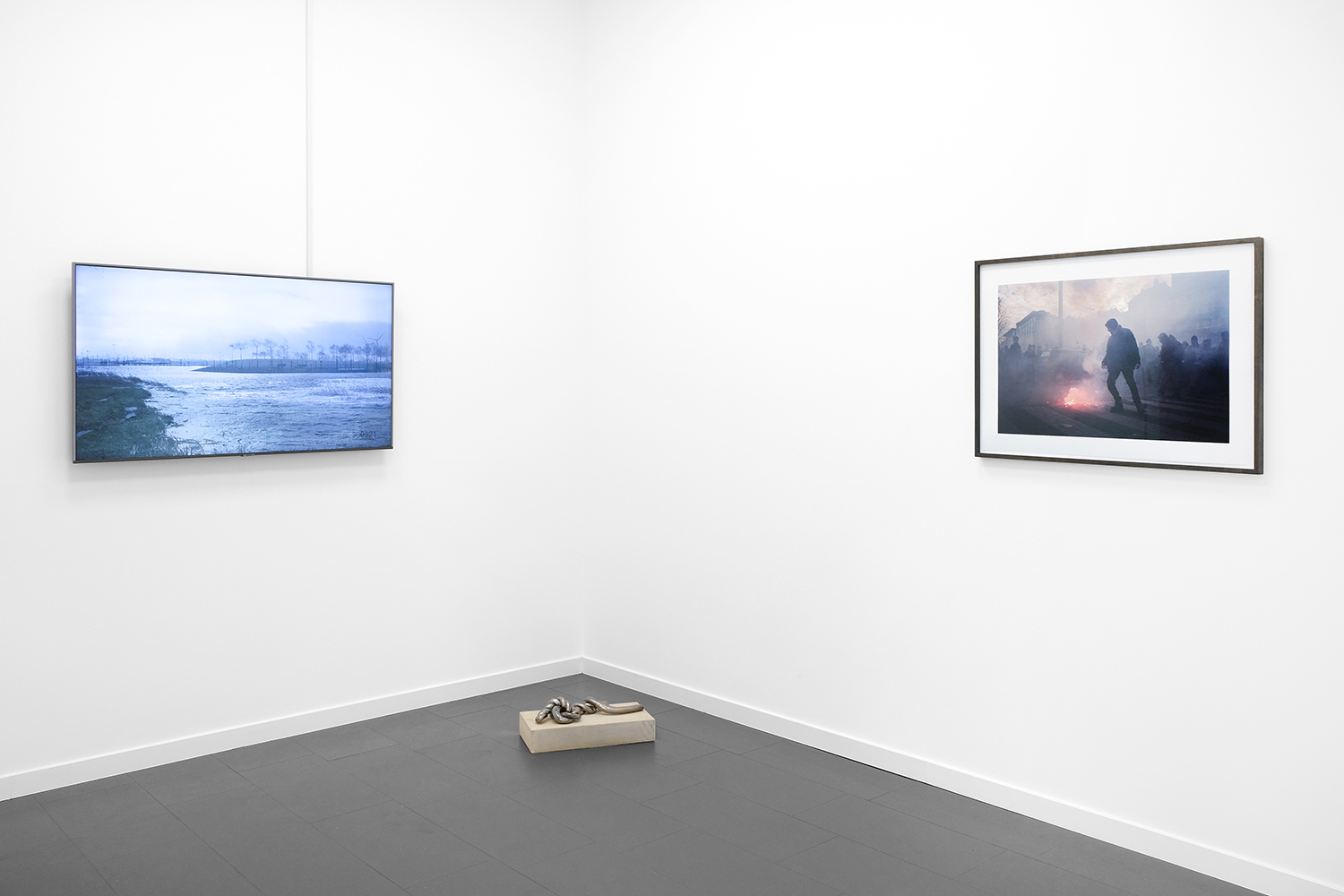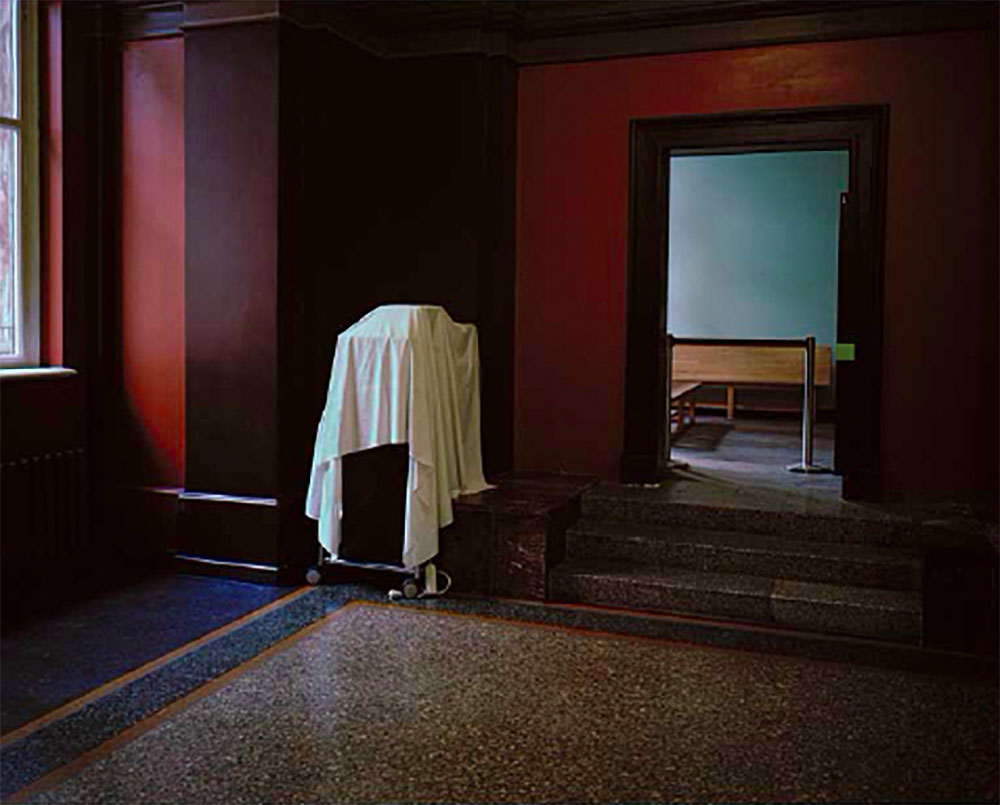 CHRISTIAN NICCOLI
Niccoli's films, which often have something absurd about them, always have to do with the artist's autobiographical experiences and are therefore as much self-analysis as they are critical observations of our society and reality. Research into the mechanisms of interpersonal relationships within a given system represents an important aspect of Christian Niccoli's cinematography. In the selected work, a man is dropped off by helicopter in the middle of a landscape that seems to be a desert. In a metaphorical way, the film tells of the radical moment of being exposed to a (foreign) world and reflects on the associated expectations as well as existential experiences of life.
UNTITLED, 2013
1 CHANNEL VIDEO HD 4:10 MIN
EDITION 5
Christian Niccoli was born in 1976 in South Tyrol, Italy. He studied at the art academies in Florence, Milan, and Vienna. His award-winning films have been presented internationally in museums and institutions, including Kunsthaus Graz, Cinémathèque québécoise in Montreal, the National Museum of Cinema in Torino, 21er Haus – Museum of Contemporary Art in Vienna, Berlinische Galerie and House of World Cultures in Berlin, Musée de la Chasse et de la Nature in Paris, Socrates Sculpture Park in New York, Para Site / Art Space in Hong Kong, Museum Angewandte Kunst in Frankfurt am Main, MUSEION in Bozen, FABRIKA Centre for Creative Industries in Moscow, the National Gallery of Modern Art in Bangalore, EAC – Espacio de Arte Contemporáneo in Montevideo, the Museum of Contemporary Art in Szczecin, ACCEA – Armenian Center for Contemporary Experimental Art in Yerevan, and within the frame of transmediale in Berlin. Christian Niccoli lives and works in Berlin.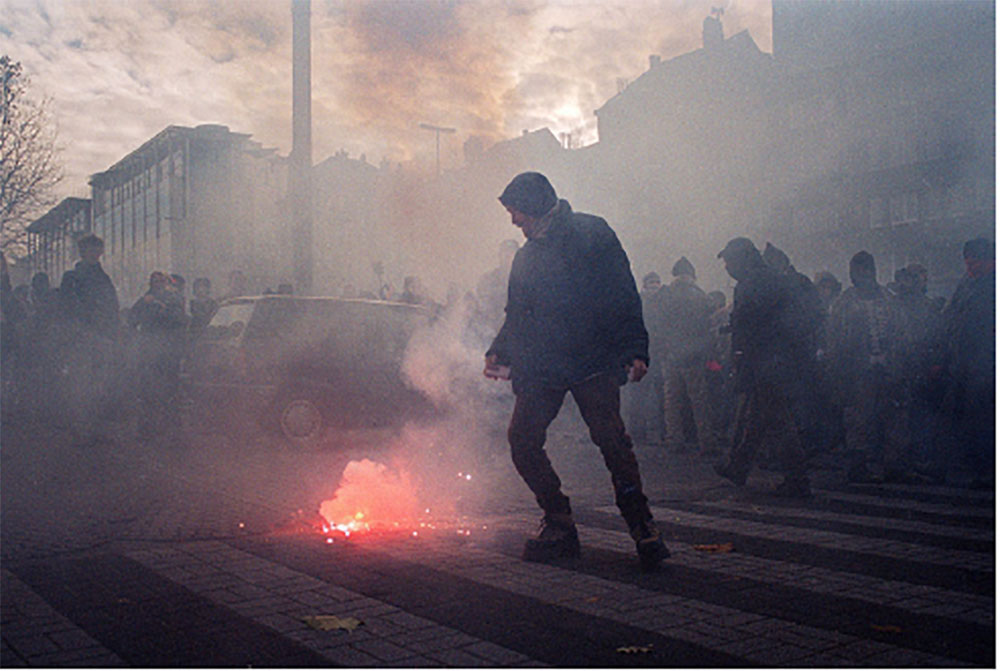 STEFANIE SEUFERT
Stefanie Seufert's imagery focuses on alternative ways of interpreting artistic courses of action, which are concerned with the connection and relationship between visibility and reality. This does not necessarily occur in favour of a narrative, formal language; rather, her photographic abstractions, which partly seem ephemeral, appear as attempts to capture sensitivity and fluid states; to make them perceptible. The artist thus questions the depictability of reality, moments of chance encounters, and the unpredictable. In doing so, she especially refers to shifts in the seeing of things and the condition of our time, as well as within the photographic medium itself.
VOLKSPARK, 2013
C- PRINT ANALOG
104 X 118 CM, FRAMED
Stefanie Seufert was born in Göttingen in 1969. She studied at the Lette Verein Berlin and at the Berlin University of the Arts. Her works have recently been shown at the following institutions, among others: Berlinische Galerie, DZ Bank Kunstsammlung Frankfurt, Kunstbibliothek im Museum für Fotografie Berlin, Künstlerhaus Bethanien, Berlin, NRW-Forum Düsseldorf, Kunsthalle Darmstadt, CPAP Havana, Cuba, Camera Austria, Graz, Fotogalerie Wien, Robert Morat Galerie, Berlin. Stefanie Seufert lives and works in Berlin.